HYDERABAD: In a first, a mosque in the Old City has opened an exclusive women and child clinic. People of all religions will be provided free medical treatment including laboratory tests. The mosque will also provide free mid-day meal to children below 10 years across religious lines.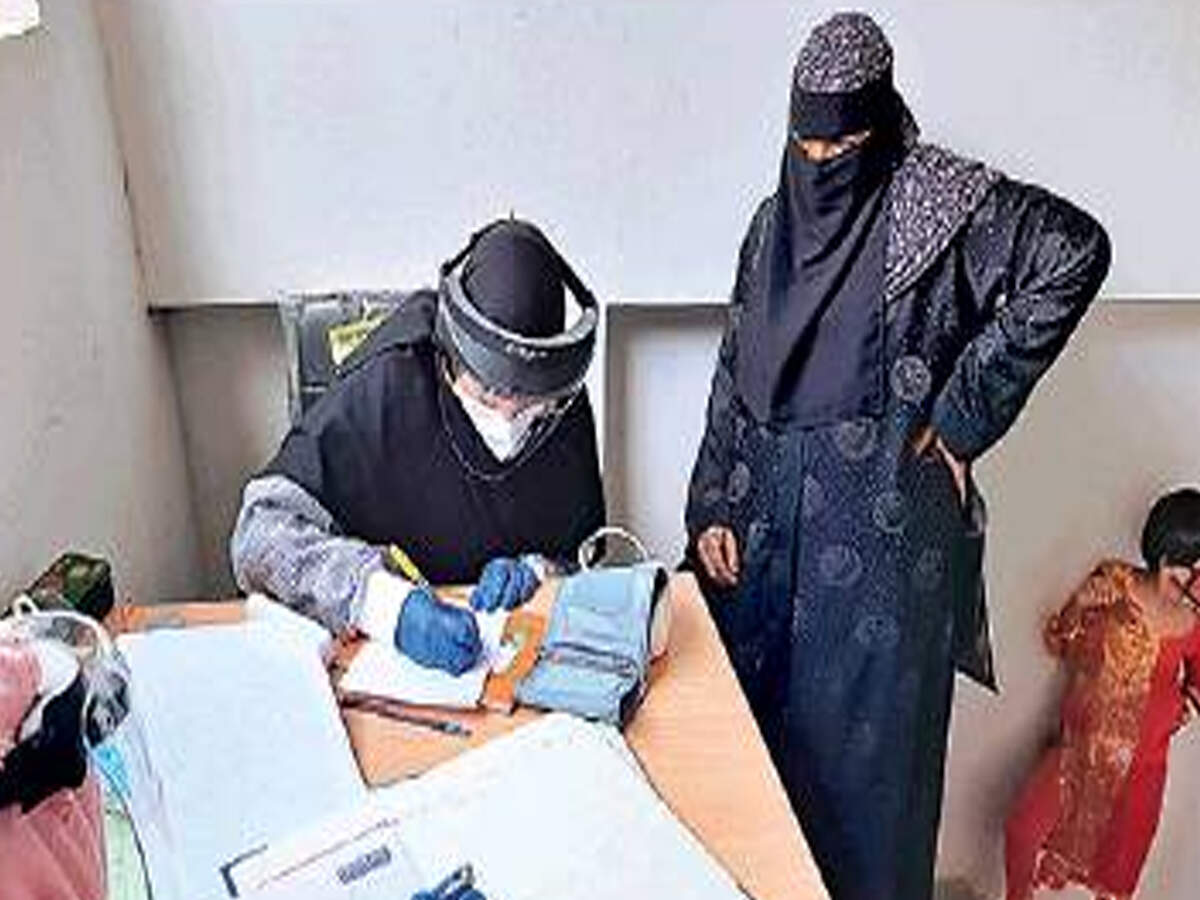 The clinic offers facilities like nebulisation, intravenous fluid replacement, wound dressing and free lab facilities. It caters to the needs of people from as many as 31 slums around Wadi-al-Mahmood in Rajendranagar mandal
. It will also focus on pregnant women offering them nutritious diet and medicines for normal delivery. It is being run by a city-based NGO, Helping Hand Foundation (HHF), in collaboration with SEED, USA. The clinic is located on the first floor of the mosque.
Women and children living in 31 slums including MM Pahadi, Sulaiman Nagar, Chintalmet
, Bhopal Nagar, Hasan Nagar, Indira Nagar, NTR Nagar, and Bara Imam Ki Pahadi will benefit from this initiative. The clinic will cater to nearly five lakh people.
HHF managing trustee Mujtaba Hasan Askari said the clinic will be manned by an all-women team comprising a senior general physician and child specialist, obstetrician, gynaecologist, dental surgeon, dietician, nurses, counsellors and front desk staff. "The clinic provides basic primary care. Free third-party lab services including TIFFA scans for pregnant women during ante natal period will be provided," he said.
He added that all patients visiting the clinic will be assessed in a triage by trained counsellors, who conduct thermal screening and check oxygen saturation levels. They also enter the details in an ICMR developed risk assessment form.
A dental chair has been installed to carry out dental health procedures in women and children.
He further added that the clinic is fully Covid-19 compliant with special cabins for doctors protected with plastic curtains, glass mounted tables to protect front desk staff, a triage at the entry point, pedestal mounted sanitiser stands and large exhaust fans for free air flow.
TOP COMMENT
Many masjids and madarsas have been doing this for a long time, and there is no need to report it to media. This particular case caught media attention because of the huge potential to support more than 5 lac inhabitants.Khalid Saifuddin
Read all Comments

Courtesy – Times of India